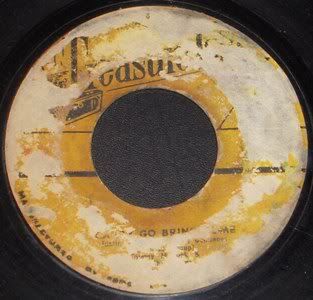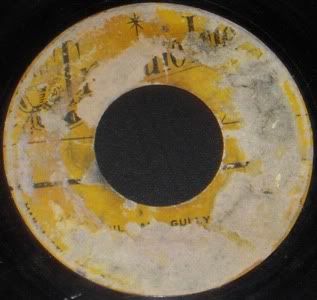 Treasure Isle was one of the largest ska and rocksteady outputting labels of the Jamaican 60s. It was founded by Duke Reid, a large intimidating man who dominated the sound system scene in the late 50s and early 60s with his Trojan sound system. It was his that rivaled Sir "
Coxsone
" Dodd's system, and later,
Prince Buster
's "Voice Of The People" system. Before making his foray into the music scene, Reid was a police officer and thus, he did not shy away from using violence and intimidation against his rival sound men. As Buster would tell Lloyd Bradley in Bradley's book
This Is Reggae Music
, "At that time Duke Reid control these people from Salt Lane and Back-A-Wall and have them defending him... he used to send them to go round and break up Coxsone's sound system. They'd already used force to run Tom the Great Sebastion out of Beat Street, and Coxsone was dreading them."
Reid founded his Treasure Isle label in the early 60s. In the early days, he did much of his recording in studios owned by others but later would purchase his own studio. From then on he was a perfectionist behind the boards and was known for spending unprecedented amounts of time working at the studio, churning out endless hits. One of his biggest hit makers was Justin Hinds, a Rastafarian singer who would put out over 70 singles with the Duke. He and his backing singers during the time were collectively known as Justin Hinds & The Dominoes and they are one of my absolute favorite groups of the 60s Jamaican scene.
"Carry Go Bring Come" was Justin Hinds' first single recorded with Reid and was one of his biggest ska hits. His Rastafarian-influenced lyrics that are apparent here would continue through the rest of his catalog making him, in my opinion, an exciting artist to listen to. The saxophone in this track is provided by the legendary Tommy McCook, who Hinds would work with throughout his career. Aside from this being a great track by an even greater artist, a reason I'm uploading this disk now is because as I mentioned two posts ago,
The Skatalites
performed a cover of this song when I saw them live. Lucky, lucky me!
The artist for the b-side, "Hill & Gully," is a bit of an enigma. Unfortunately, as you can see, my copy of this 7" has the artist and track on the backside scratched out, and after doing some research, its still unclear. This same single was released on the UK Island label but with both sides credited to The Charms, an act that I know nothing of. "Carry Go Bring Come" is most certainly Justin Hinds so perhaps the backside isn't The Charms either. The
Roots Knotty Roots database
has the song credited to Duke Reid & His Group and
Tapir's reggae discography
has the track credited to L. Reid's Group. I went ahead and credited it as The Roots Knotty Roots database did, as I understand that to be highly accurate. I suppose in the long run, all that matters is that it is certainly an exciting track.
Listen & download here:
A-side:
Justin Hinds & The Dominoes - Carry Go Bring Come
B-side:
Duke Reid & His Group - Hill & Gully