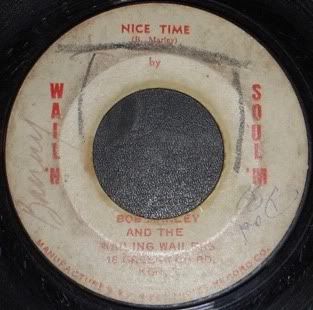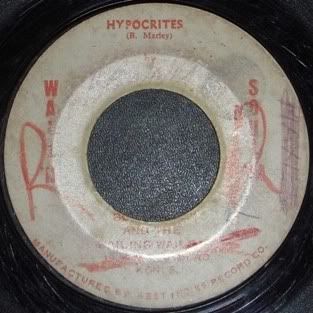 No history of reggae is complete without an entry related to Bob Marley. Most casual music fans know of Marley through his string of immensely popular international releases with The Wailers in the 1970s. Fewer know of his, and The Wailer's, roots in Jamaica in the 1960s. Marley recorded his first tunes for Leslie Kong under the pseudonym Bobby Martell at 16 years old. He would soon after team up with Bunny Wailer and Peter Tosh under the vocal tutoring from Joe Higgs of Higgs & Wilson. While all of these names would reach international fame, this was unfathomable at the time of their meetings in the early 60's in Jamaica's trench town ghetto.
The Wailers spent a period recording with Coxsone Dodd and his Brentford Road studio and released countless ska scorchers. It was actually a Studio 1 Wailers ska compilation that first introduced me to The early Wailers sound and consequentially led me to this endless journey of reggae 45 collecting. Despite an endless string of hits and a doubtless hefty income for Coxsone, the Wailers saw small returns and decided to cut their ties and open up their own shop. Wail 'N Soul 'M records was the result.
The label would only release Wailers tunes and only from 1966-1969 and the results were a continued goldmine of tunes like "Stir It Up," "Don't Rock My Boat," "Thank You Lord," and the two here. Though the Wailers were born in the height of ska, they quickly adapted to the rocksteady and groove and were kicking out classics in no time. The Wailers would revisit both of these two a few years later when they first prepared for an international launch with JAD records. While all versions are good, these two from '67 obviously show a younger and much more raw group. If you haven't explored The Wailers' catalog outside of their mega hits of the 70s, you absolutely need to get a compilation of early Wailers as soon as possible. Their are plenty available and any will do!
1968 on the way!
Listen & download here:
A-side:
The Wailers - Nice Time
B-side:
The Wailers - Hypocrites