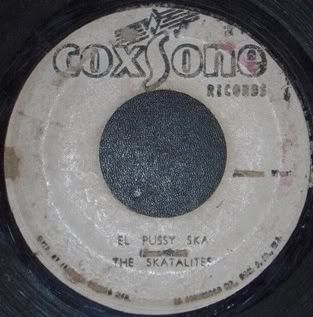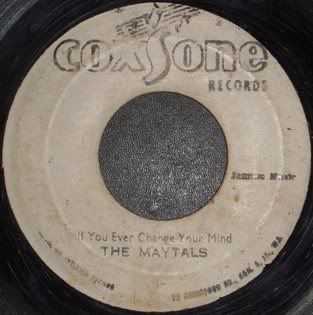 Its been a while since I've put up a scorching instrumental so here it is. The true a-side may be The Maytals but since The Skatalites' tune is so hot and in better shape, I present it first.
If you've listened to any old ska, you've probably heard The Skatalites or one of their derivative acts. They defined the genre and performed with many producers are countless artists. "El Pussy Ska" is a party instrumental with horns all over the place. The scratched out part underneath the title in the picture will have said "(Scorcher)," an endorsement on some of the earlier Coxsone releases.
The b-side is a bit of a throw away track because of the condition, but I've included it for any Maytals diehard fans out there.
Listen & download here:
A-side:
The Skatalites - El Pussy Ska
B-side:
The Maytals - If You Ever Change Your Mind