edit: Next post is #150, I'll try and dig up something cool!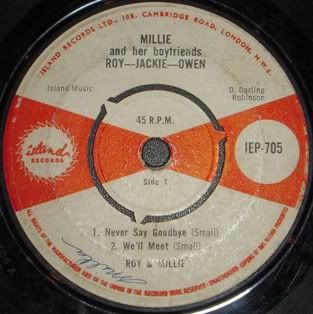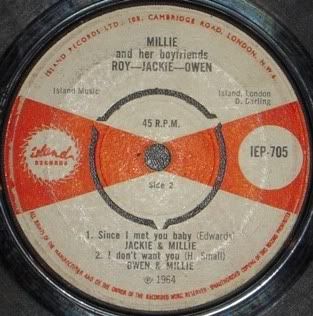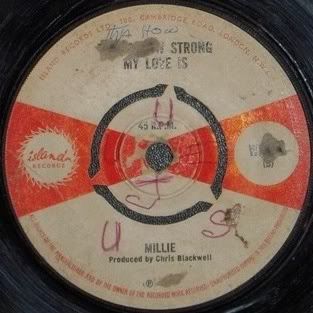 This is the only Island EP I have of the 6 from 1964-65 that are listed on Roots Knotty Roots. There is reason to believe that there are two more though, because RKR lists IEP numbers from 701 to 708, missing 703 and 706. Jackie Edwards seems to have been a featured artist on the series, although this EP features female vocalist Millie Small. To compliment the collection, I've included an extra Millie Small b-side from another Island disc. The a-side to that one skips, but it is the b-side cover of Otis Redding's "That's How Strong My Love Is" that is the better side.
The Island label was founded by Chris Blackwell and the first track on the a-side is a Blackwell production. The 2nd track on the a-side is credited to R. Robinson in RKR and the two b-side tracks are produced by CS Dodd. Finally, the bonus track is a Blackwell production.
Listen & download here:
A1:
Roy Panton & Millie Small - Never Say Goodbye
A2:
Roy Panton & Millie Small - We'll Meet
B1:
Jackie Edwards & Millie Small - Since I Met You Baby
B2:
Owen Gray & Millie Small - I Don't Want You
Bonus:
Millie Small - That's How Strong My Love Is