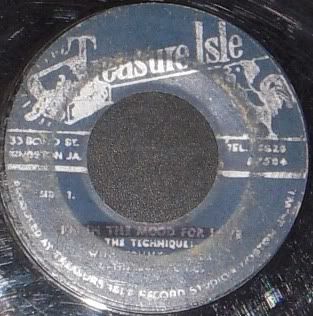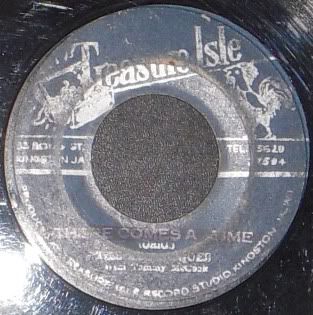 The Techniques were formed in the early 60's and had their first Jamaican success in 1965 with producer Duke Reid, head of the mega-label Treasure Isle. The earliest lineup had the famed Slim Smith on vocals but by the time of this release, 1968,
Pat Kelly
had joined to fill the gap left when Smith departed in 66. Both the singers utilize powerful falsetto which is a sound that defined The Techniques through the 60s.
As I've touched on in previous reggae postings, the formative years of reggae music were full of innovation. The progression from mento/folk/calypso to ska to rocksteady and on to full blown reggae is exciting to trace. It's almost as though just from listening to a tune from the 60s, you can decipher tts specific year by the track's sound and style. For me, this sound fits nicely in 68' and '69, two of my favorite years in reggae music.
Both of these tracks are great rocksteady scorchers. Pat Kelly is flawless through both and the harmonies add even more soulful depth. You absolutely can't miss this disc!
Listen & download here:
A-side:
The Techniques - I'm In The Mood For Love
B-side:
The Techniques - There Comes A Time