***Repost***
Here it is, as promised. Admittedly, its in pretty bad shape, but its a cool piece.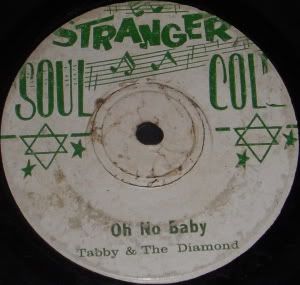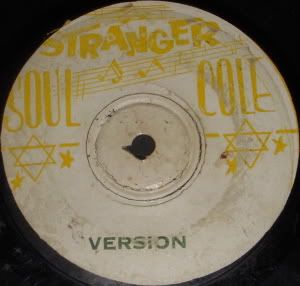 Last time I posted this, it skipped through the intro due to a crack. I managed to adjust the cracked area so that this recording plays right through with no skips, much better than the last upload! The b-side would skip on the first rotation of the b-side, so I had to drop the needle just inside the beginning of the song.
This is the first song recorded for The Mighty Diamonds, under the psuedonym "Tabby & The Diamond". Tabby was the nickname of the lead singer of the trio, Donald Shaw. The recording here is produced by Stranger Cole and released on his personal label, which is a bit of a rarity in itself.
I'll put some super clean records up for the next few to make up for this one.
Listen & download here:
A-side:
Tabby & The Diamond - Oh No Baby
B-side:
Tabby & The Diamond - Version