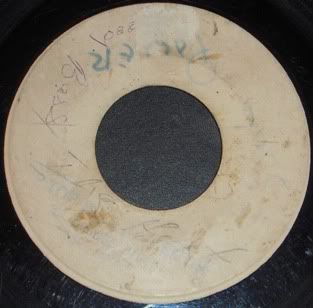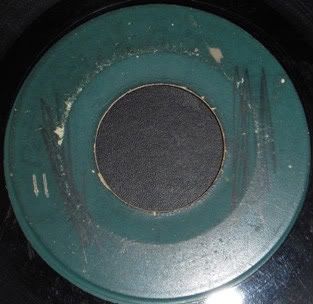 I'm putting this one up as a bit of a follow up to the
Al & The Vibrators
post I did about a week ago because it too is a Sonia Pottinger production.
Mrs. Pottinger was the most influential and important woman in the history of the Jamaican music business. After being the first female producer to even make a dent in the producing scene, she went on to be produce huge names such as Stranger Cole, Ken Boothe, Jackie Brown, The Ethiopians, The Melodians - the list goes on. She headed the Gay Feet label and produced nearly all of the hundreds of records produced on the imprint.
Like the Al & The Vibrators post, these two tracks are true rocksteady scorchers from 1968. Delroy Wilson was a big player in all eras of Jamaican music and "It Hurts" is an absolute classic. Wilson's voice, like always, is undeniably powerful and well controlled. His signature sound developed in the late ska years and was perfected by the time he recorded these two tunes. Through the end of the 60s and in to the 70s, Wilson's voice matured but retained all allure and most any tune of his is a keeper.
As a tip to Pottinger's production, the rhythm here is consistently powerfully, a key element to timeless scorchers. I can't remember the source, but I recently read an interview where it was said that the most important element to any reggae tune is the rhythm or the groove. It's what guides your ears and bodies through the song and is often the most memorable part. A weak rhythm can cause a tune to be quickly overlooked. This is, however, not the case for these two tracks. Enjoy!
Listen & download here:
A-side:
Delroy Wilson - It Hurts
B-side:
Delroy Wilson - Put Yourself In My Place